Do you have online store yet? Just take a look at this new 10,000 visits a day case study and you may get a great idea!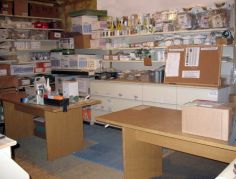 Louann Shenberger of wedding-flowers-and-reception-ideas.com started her site just shy of 3 years ago. Now, her traffic reaches 10,000 visits per day. Of course all are "Free Traffic".
That's like putting an offline store on the corner of 5th Ave and 57th St, NY... huge volumes of traffic, day after day. But you no need to pay the rent of prime retail space in NY!
Louann still calls her site a "baby" company. That is what one could call one heck of a BIG baby...
"My first year in sales were over $12,000 and the followingyear (2009) I more than doubled that with over $32,000 insales. I anticipate continued growth and have had greatsatisfaction in knowing that my business is growing by leapsand bounds."
"The best part? I showed enough progress to convince the manufacturer of my hottest selling products to refer me to a florist wholesaler who is now helping me to take my businessto the next level."
And with that latest development, Louann no longer has tocarry inventory. Ever. Her wholesaler now drop-ships directly to HER customers.
10,000 Visitors A Day Online Stores Traffic! Interesting?
Check out Louann's full story here...